Fr. Dick Game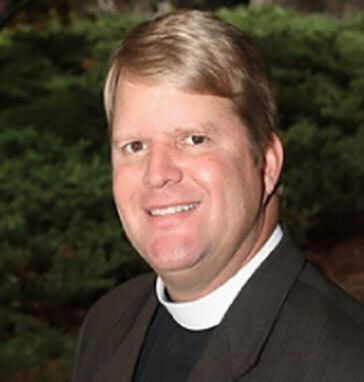 After many years of active lay ministry, and having long felt a call to the priesthood, Fr. Dick left the practice of law in 2004 to enter the Candler School of Theology at Emory, where he graduated with a Master of Divinity degree.
Fr. Dick was ordained to the priesthood in July 2007 at Trinity Church in Columbus, Georgia, and served there for three years. His first service at St. Patrick's was on Pentecost in 2010, and he was installed as our Rector on St. Patrick's Day, 2011. In 2016, Bishop Wright named Fr. Dick as Dean of the Northeast Metro Convocation, an area encompassing St. Patrick's and a number of other parishes and worshiping communities in DeKalb and Gwinnett Counties.
​Fr. Dick is husband to Anne (whom he met at Vanderbilt) and father to three daughters: Hope, Allison, and Caroline. Anne is a Vice President of the North Highland Company, a management consulting firm.
Fr. Dick enjoys all water sports, especially sailing, and he and Anne spend much of their free time supporting the Game girls in tennis, theater, and swim team.